Earle H. Spaulding recognised a disinfection framework was required since all reusable medical devices cannot be sterilized1
The Spaulding Classification met a key unmet need that today still forms the basis of international medical device disinfection guidelines.
---
The Spaulding Classification
The Spaulding Classification stratifies the risk of infection transmission based on the patient tissue the device will contact during use. The device classification determines the level of disinfection/sterilization required (Table 1).
Table 1: Overview of The Spaulding Classification.1-3
Spaulding Classification

Medical Device Contacts

Risk of Infection Transmission

Disinfection Level

Critical

Sterile tissue or the bloodstream

High

Sterilization*

Semi-critical

Mucous membranes or non-intact skin

Medium

High Level Disinfection (HLD)

Non-critical

Intact skin only

Low

Intermediate level (ILD)

or 

Low level disinfection (LLD)
* Critical ultrasound probes can be high level disinfected and used with a sterile sheath if sterilization is not possible.2
---
Sterilization 
Sterilization destroys all microorganisms.2,4
Critical devices must be sterile when used.1
---
High Level Disinfection (HLD)
HLD destroys all microorganisms however a small number of bacterial endospores are permitted to remain.2,4 A high level disinfectant is therefore bactericidal, virucidal (both lipid and non-lipid viruses), fungicidal and mycobactericidal. 2,4
Semi-critical ultrasound probes must undergo HLD and be used with a sheath.2,3
Critical ultrasound probes that cannot be sterilized can also undergo HLD.4,6 They must also be used with a sterile sheath.4,6
Sterilization and HLD processes are regulated by the FDA.4,5
Learn when to HLD ultrasound probes
---
Low & Intermediate Level Disinfection
An intermediate level or low level instrument grade disinfectant may be used for disinfection of non-critical instruments.5
A low level disinfectant destroys all vegetative bacteria (except tubercle bacilli), lipid viruses, some non-lipid viruses, and some fungi, but not bacterial spores.2
An intermediate level disinfectant destroys all vegetative bacteria, including tubercle bacilli, lipid viruses, some non-lipid viruses, and fungi, but not bacterial spores.2
Low level disinfectants and intermediate level disinfectants are regulated by the US Environmental Protection Agency (EPA).4,5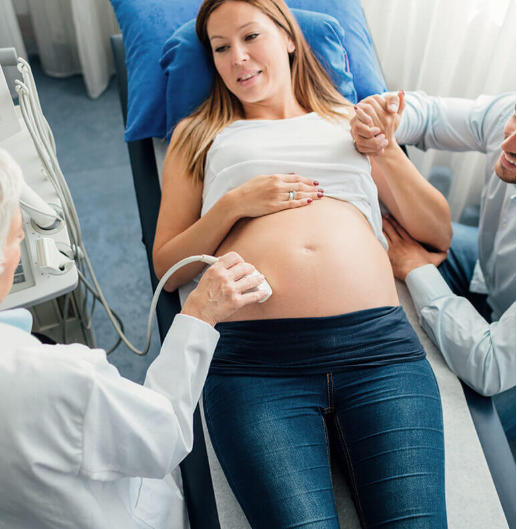 ---
Understanding Disinfection
It is important to recognize there are differences between disinfection levels and sterilization. Correctly applying The Spaulding Classification to medical devices is a key part of keeping patients safe from HAIs.
References
1. Spaulding EH (1968). Chemical disinfection of medical and surgical materials. Disinfection, sterilization, and preservation. Lawrence C, Block SS. Philadelphia (PA), Lea & Febiger: 517-531.
2. CDC 2008. Guideline for Disinfection and Sterilization in Healthcare Facilities.
3. FDA 2019. Marketing Clearance of Diagnostic Ultrasound Systems and Transducers.
4. FDA 2000. Content and Format of Premarket Notification [510(k)] Submissions for Liquid Chemical Sterilants/High Level Disinfectants.
5. MOU 225-93-4005. Memorandum of Understanding Between The US FDA Public Health Service and The Department of Health and Human Services and The US EPA.