APIC 2021 Symposium
---
Category
Seminars/Webinars
---
An asset beyond accreditation: Traceability in ultrasound probe high level disinfection
Presented by: Lisa Waldowski, DNP, CIC
Explore highlights from the symposium
Watch the entire symposium, key learning segments or read the presentation at your leisure.
Key Learning Segments
Overview
Traceability helps infection preventionists demonstrate HLD compliance for patient health, safety and accreditation purposes, and can help inform training, quality & risk management programs facility wide.
Traceability processes link the reprocessing record to the patient record, creating an audit trail that a device was properly reprocessed at patient use.
Lisa Waldowski is an expert in regulatory and accreditation standards and in this symposium, she reviews the key parameters that need to be collected and linked. Common implementation misses and wins are reviewed from real world experiences and the knowledge shared will equip you with traceability strategies to deploy at your facilities to help ensure the safety of your patients and staff.
Learning objectives
Define traceability & its importance to Infection Prevention and Control
Describe the benefits a traceability system can bring to a department or facility
Identify common errors facilities make when implementing traceability systems for ultrasound probe reprocessing, from the perspective of an expert in the accreditation and regulatory standards.
Discuss current strategies for implementing standardized traceability processes for ultrasound probe high level disinfection across a facility
Speaker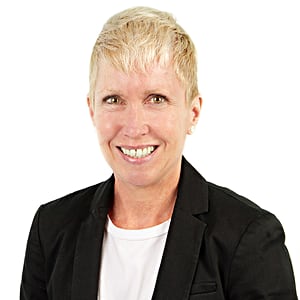 Lisa Waldowski, DNP, CIC
Lisa Waldowski is an expert Infection Prevention and Control specialist and nurse consultant with over 30 years of experience in the healthcare industry. An expert in the accreditation and regulatory standards, Lisa knows how to develop and implement comprehensive infection prevention and control programs and education.