APIC 2023
---
Category
Seminars/Webinars
---
Explore highlights from the symposium
Watch the entire symposium or key learning segments at your leisure.
Key Learning Segments
Disinfection of Ultrasound Probes used for Percutaneous Procedures:
Endoscope Cleaning, Looking Ahead to the Next Gold Standard:
Overview
Ultrasound-guided percutaneous procedures encompass a broad and varied group of medical interventions involving the piercing of the skin, under the guidance of ultrasound imaging.  The growth and medical application of these procedures has been considerable.  Understanding and addressing infection prevention practices associated with these procedures has been elusive. This symposium reviews and discusses percutaneous procedures and the disinfection of ultrasound probes utilized during the application of these medical interventions. 
Flexible endoscopes have been associated with the greatest number of patient infections when compared to other reusable medical devices. The body of evidence shows that patient ready endoscopes can remain contaminated despite high level disinfection or sterilization, warranting review of upstream processes. Ineffective manual cleaning of the inner channels is one of the major root causes of biofilm formation and failed disinfection in flexible endoscopes. This session reviews the evidence associated with manual cleaning challenges, and reviews next generation technology for addressing these issues to support patient and staff safety.  
Learning objectives
Define the Spaulding Classification System and its foundational role in infection prevention
Describe the medical breadth and complexity of percutaneous procedures
Discuss the disinfection of ultrasound probes utilized in percutaneous procedures
Describe the role of ineffective manual cleaning in infection transmission risk
Discuss next generation technology for addressing these problems
Presenters:
Maureen Spencer, RN, M.Ed., CIC, FAPIC
Lisa Waldowski, DNP, RN, CIC
Jon Burdach, Ph.D.
Speakers:
Shawna Paro MSN, RN, CIC
Lisa Waldowski, DNP, RN, CIC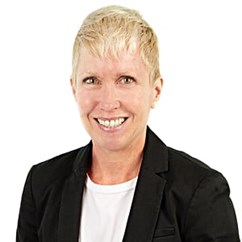 Lisa Waldowski, DNP, RN, CIC is an expert Infection Prevention and Control and nurse consultant with nearly 30 years' experience in the healthcare industry. As a Principal Consultant with TiER1 Healthcare, she worked with hospitals and health system clients to assess their current state of compliance and provide recommendations toward achieving safe, quality care. Prior to joining TiER1 Healthcare, Lisa was the Director of Infection Prevention at New York Eye and Ear Infirmary of Mt. Sinai. Previously, she spent five years as an Infection Prevention and Control Specialist (Enterprise-Wide) with The Joint Commission. In this role, she provided hospital and ambulatory surveyor education and support for IC-related findings. She also served as an expert resource for TJC, delivering presentations and education on IC Standards and National Patient Safety Goals to surveyors, accredited organizations, and professional organizations nationwide, and authoring Joint Commission's High-level Disinfection and Sterilization BoosterPak™. Lisa recently joined Kaiser Permanente Washington as their Regional Director of Infection Prevention and Control.
Maureen Spencer, RN, M.Ed., CIC, FAPIC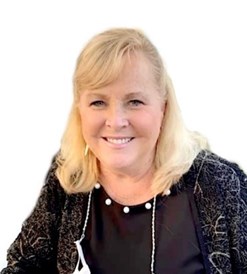 Maureen Spencer is a registered nurse with a Master's Degree in Education and board certified in infection control. Her previous positions included Corporate Director of Infection Prevention for Universal Health Services, Infection Control Director, New England Baptist Hospital and Director of the Infection Control Unit at Mass General Hospital, Boston, MA. In 2007 she was a recipient of the APIC Heroes of Infection Prevention and in 2012 she was selected as one of the "Who's Who of Infection Prevention". In 2017 she was recognized as a Fellow of the Association for Professionals in Infection Control and Epidemiology (FAPIC) for her advanced practice in infection prevention and leadership within the field.
She is currently an Infection Preventionist Consultant with Commonwealth Medicine, University Mass Medical School, MA. Maureen has published numerous peer-reviewed publications and has presented many abstracts and posters at conferences. She is a national and international speaker on an array of infection prevention and control topics.
Jon Burdach, Ph.D.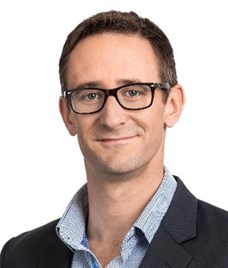 Jonathan (Jon) Burdach, PhD, is a respected medical affairs executive with extensive experience in clinical research and medical strategy. He currently serves as the Vice President of Medical Affairs at Nanosonics, a global leader in infection prevention solutions. Dr. Burdach is responsible for developing and executing the company's medical strategy, overseeing clinical research, scientific communications, and medical education initiatives.
Dr. Burdach received his Bachelor's degree in Biomedical Science from the University of Tasmania and his PhD in Biochemistry and Molecular Genetics from the University of New South Wales (UNSW). He has worked within the medical affairs space for over 15 years and served as a committee member for AusMedTechNSW. 
Dr. Burdach is widely recognized for his expertise in medical technology and infection prevention, having authored numerous scientific publications and presented at international conferences. He is committed to advancing patient care through innovative medical solutions and remains actively engaged in the healthcare community, serving on advisory boards, and collaborating with key stakeholders.