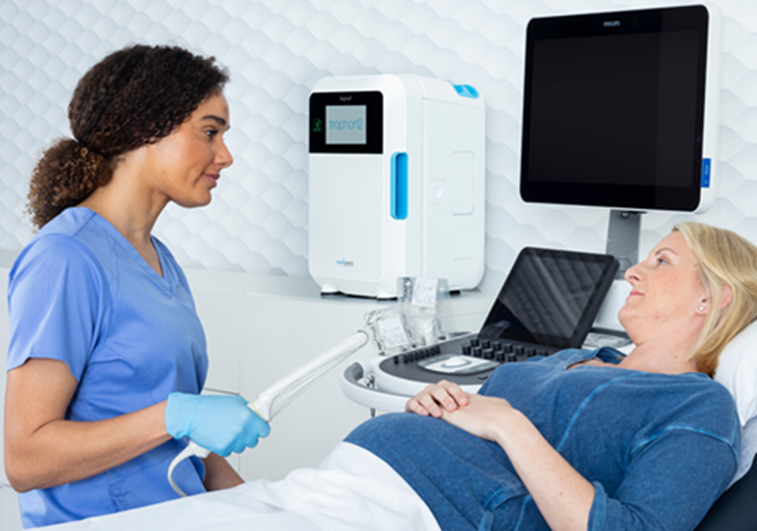 We are proud to be hitting a major milestone of more than 25,000 trophon® devices installed throughout North America. We're even more proud that this milestone translates to patients protected in more than 100 million procedures, since our launch in 2011. And, we're proud to partner with more than 5,000 healthcare facilities who trust trophon technology for their ultrasound infection prevention.
Behind each and every trophon reprocessing cycle, is a patient protected from the risk of healthcare-associated infections. But this is only the start. Millions of procedures remain unprotected by trophon technology. Join us in protecting the next 100 million.
From early adopters to new partners, healthcare facilities are using trophon technology to lead the way in ultrasound infection prevention. They cite patient and staff safety, workflow efficiency, time and space savings, and automated, standardized disinfection processes as the key benefits to using trophon technology.
The environment is another beneficiary of trophon technology as the by-products of each disinfection cycle are environmentally-friendly oxygen and water. When replacing traditional decontamination methods, each trophon device may prevent the disposal of thousands of gallons of water and soaking chemicals into the environment each year.
Join the more than 5,000 facilities using trophon to protect patients from the risk of cross-contamination and help protect the next 100 million procedures.
Protect Your Patients With trophon Technology
Read what our healthcare partners have to say about trophon technology
The trophon® family includes trophon® EPR and trophon®2, which share the same core technology of 'sonically activated' hydrogen peroxide.
---