trophon Device Warranty
trophon devices are designed and built to deliver consistent protection across every high level disinfection cycle. Nanosonics stands behind its trophon devices with a 12-month warranty period. Post warranty, Nanosonics offers a variety of maintenance and service programs to ensure your trophon device is operating to manufacturer specification and IFU requirements.
---
12-month Manufacturer's Warranty
Nanosonics warrants to the customer that trophon devices are free from defects in material and workmanship that materially affect its function under normal use and service for a period of 12 months commencing up the date of purchase (warranty period).
Manufacturer 12-month Warranty Includes
Repairs made by expertly trained technicians
Original Equipment Manufacturer (OEM) parts
Telephone technical support
Provided loaner if your trophon device needs to be returned to the service center
Shipping of serviced and loaner devices included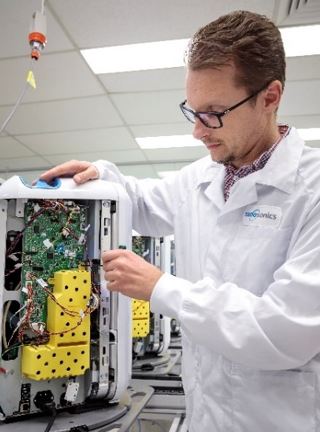 ---
trophon Device Required Post-Warranty Device Maintenance
To ensure the safety and efficacy of your high level disinfection (HLD) operations, trophon devices require a Preventative Maintenance Service every 12 months and a Major Service at every 5,000 cycles.
When trophon devices are due for service, a service due message will be displayed on the screen to prompt service arrangements. This message will be displayed at weekly intervals, prior to the commencement of an HLD cycle until the service is performed.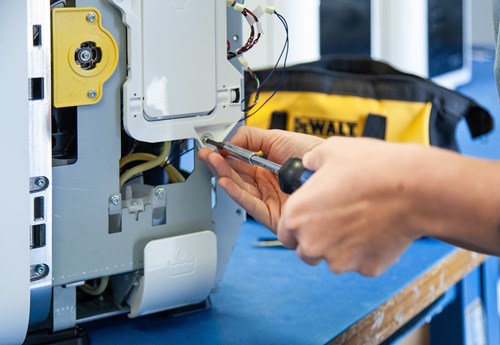 The Annual Preventative Maintenance Service Includes
Analyze device logs and identify any trends in operating parameters requiring adjustment
Inspect device for wear and tear and replace wear and tear components
Clean valves, pumps, and fans*
Replace major sub-assembly and parts*
Validate device to operation parameters specifications*
Perform full system test to ensure working per specifications
Upgrade device to latest firmware
Set/Reset Service schedule
*As needed
The 5,000 Cycle Major Service**
Replacement of major sub-assembles and parts
Benefits of annual preventative maintenance included
** To ensure the continued optimal performance of your trophon EPR or trophon2 device, Annual Preventative Maintenance is carried out as indicated in our trophon device User Manuals. If your trophon EPR or trophon2 device has completed 5,000 cycles then a major service will be conducted.
The trophon® family includes trophon® EPR and trophon®2 devices which share the same core technology of 'sonically activated' hydrogen peroxide.